When we think of DevOps, art may not be the first thing that comes to mind. Yet, on a recent evening, we celebrated a unique fusion of the two, showcasing that at the heart of every innovation - whether it's in the tech industry or the art world - lies creativity, collaboration, and a spirit of continuous improvement.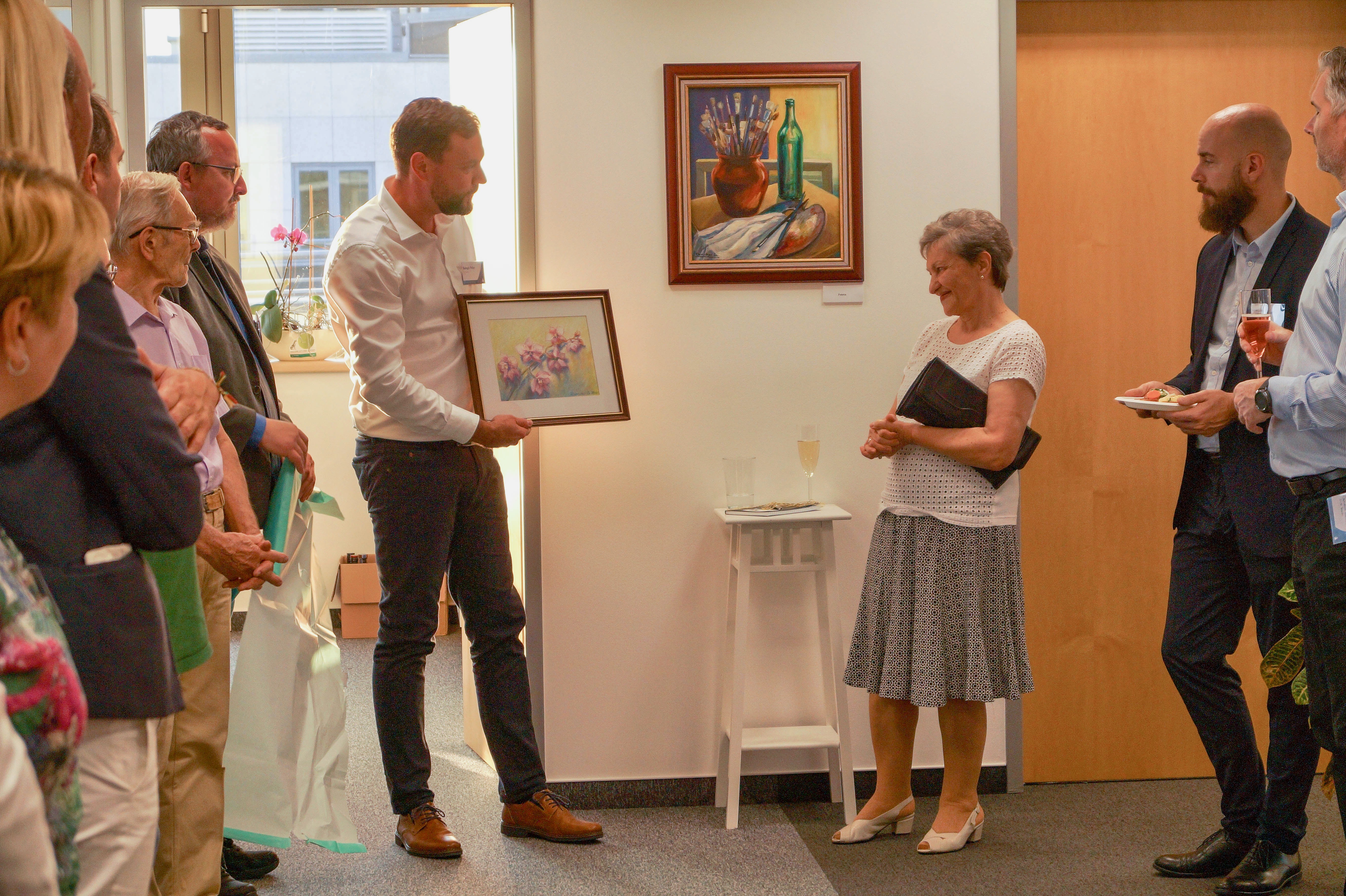 The Exhibition Opening
The evening began with an enchanting exhibit showcasing colorful paintings, with each piece telling a story of its own, covering 50 years of experience of the artist, Zsuzsanna Domokos. As attendees walked the room, whispers of interpretations and admiration floated around, drawing parallels to the complexities and layers within DevOps processes. (Just kidding, nobody found parallelism between those two, but it seems culture and technical discussions fit well together.)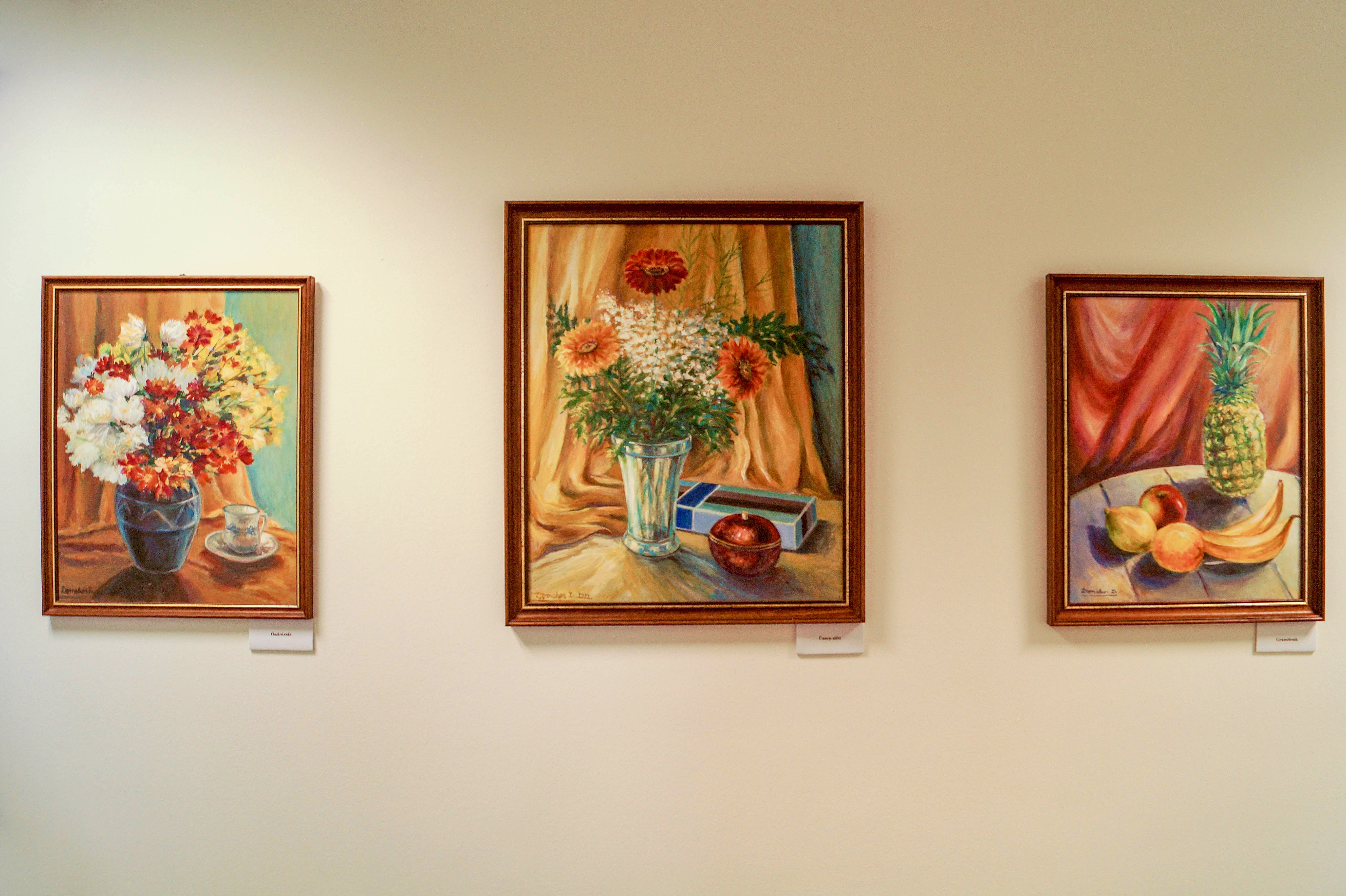 We also had the privilege of conversing with the painter, diving deep into the inspirations behind each creation.
Culinary Delights
As the evening unfolded, guests indulged in an array of culinary delights. The menu was crafted keeping in mind the diverse tastes of our guests, much like how DevOps caters to the varied needs of a project. We never forget that good guests are the ones with full belly.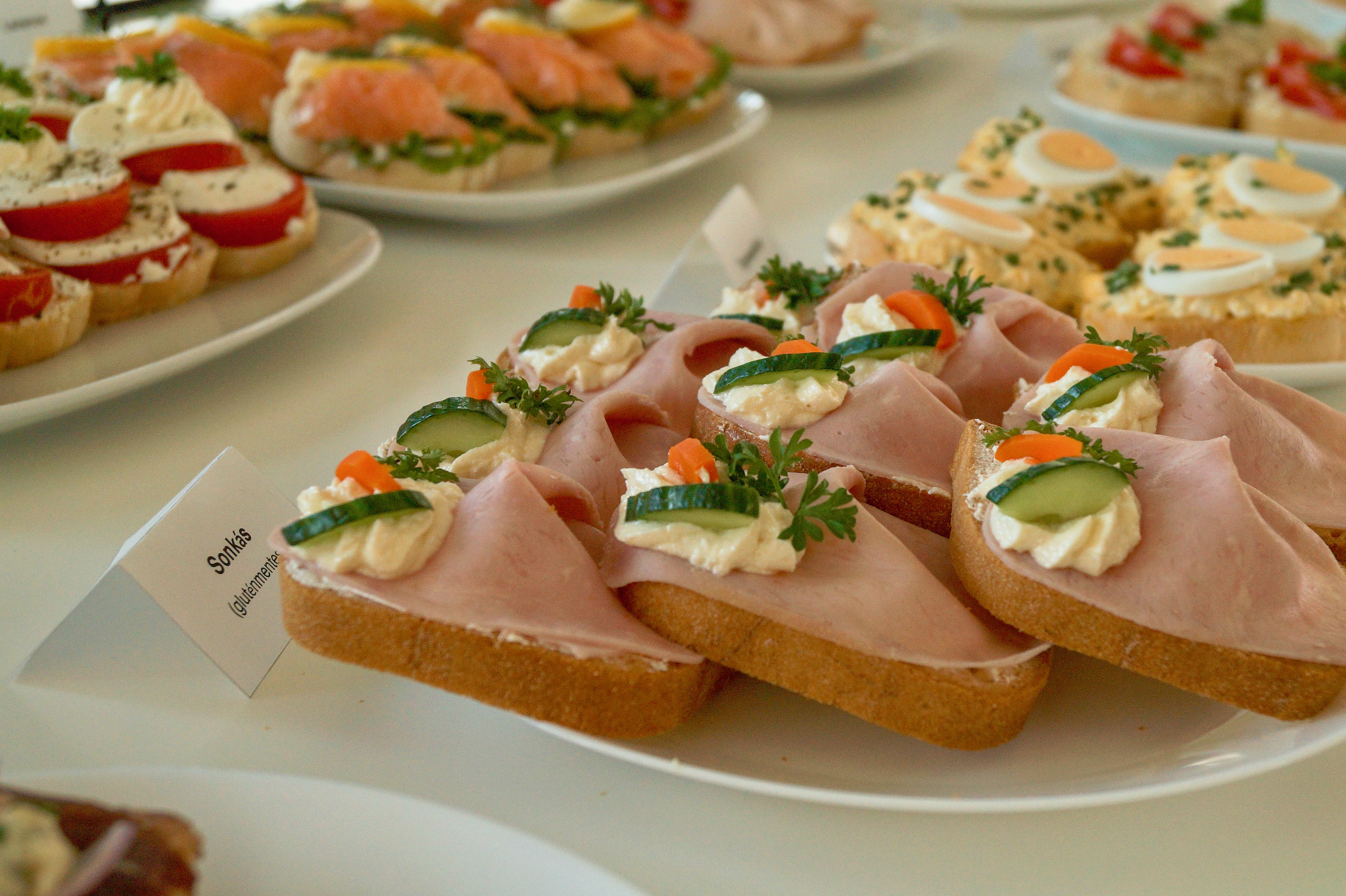 Diving into DevOps
Post our gastronomical journey, it was time to delve into the world of DevOps. I had the opportunity to present a case study focusing on cloud migration through a DevOps lens. The discussion wasn't just about some technicalities, but to understand the management challenges before and during such projects. I also centered on building teams with a DevOps-centric approach, no matter if it is in customer or supplier side.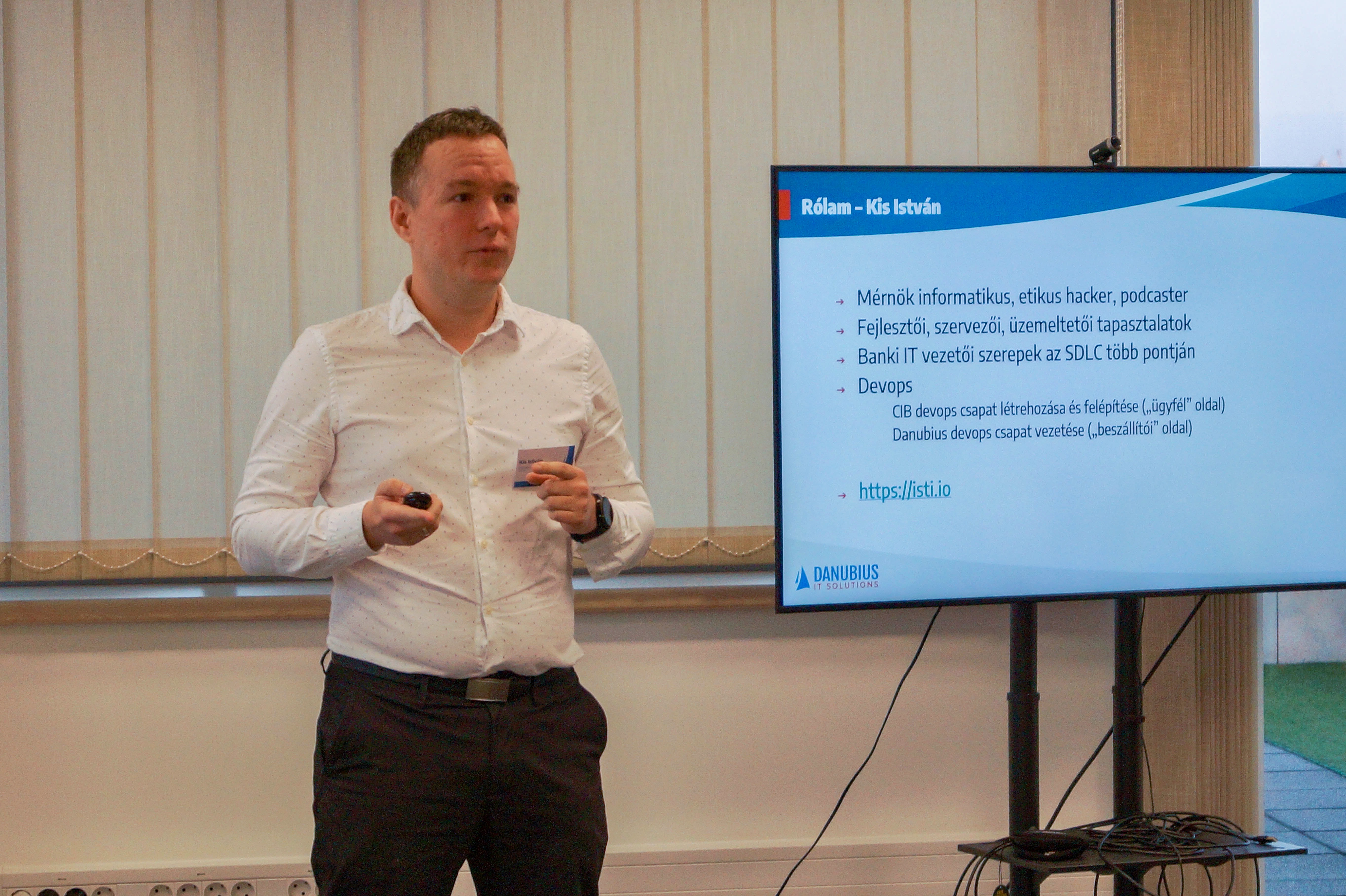 The narrative highlighted the importance of:
Adaptability: How seamless transitions to cloud platforms require agility and a willingness to embrace change? How can you handle such challenge, what kind of difficulties will you face?
Collaboration: Emphasizing that cloud migration is not a one-man job. It requires developers, operations, devops, cloud, network engineers, architect, etc. Who should be internal, who can be involved from a vendor?
Cut the cake: How can you grab smaller pieces of a giant task?
Internal "political" questions.
The presentation was followed by invigorating conversations. Attendees shared their experiences, challenges, and insights into the world of DevOps and also their thoughts about cloud migration not only from technical point of view, but from business, compliance, management perspective as well. The fact that we spent the rest of the late evening talking in small groups on the balcony speaks for itself.
The event was enlightening – talking to our customers and understanding their actual needs is the best way to plan the future. Let's do it again soon!